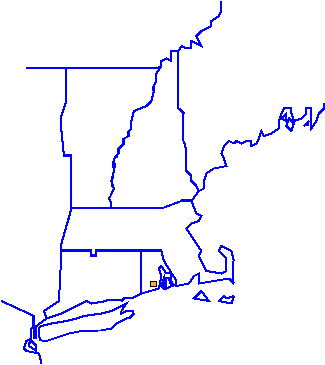 New England Discrete Mathematics Day at URI
Saturday February 1, 2003
Department of Mathematics
University of Rhode Island
Kingston, RI 02881-0816

Speakers
Zoltan Furedi, University of Illinois at Urbana-Champaign
Ira M. Gessel, Brandeis University
Benny Sudakov, Princeton University and IAS
Michelle Wachs, University of Miami
Peter Winkler, Mathematical Sciences Research Center, Bell Labs
SLIDES

PHOTOS

Schedule and Abstracts

All talks will be held in the Weaver Auditorium (Room 100), URI Coastal Institute, first floor. The meeting will begin at 9:30 am (first talk at 10:00 am) and continue through 5.00 pm.


Directions to Kingston, RI, from Providence, Boston and New York by car and some information about plane, and train access.

Here are campus maps: a navigable and printable map.

Parking: We suggest that you enter the University campus at the junction of Route 138 and Upper College Road, at the traffic light. You will find the campus Information Center on your right after the first 4-way stop sign intersection on Upper College Road. The Information Center will provide a visitor's parking pass and directions for parking.
If you do not want to stop for a parking pass and do not mind walking through our campus, the parking office agreed that you can park without a parking pass in the parking lot of Chafee Social Science Center. The lot is in square A4 on this map (accesible from the Flagg Road), the Chafee Social Science Center is building 22, and the Coastal Institute (where the talks are being held) is building 13 (square A5)on the same map.

Here is a list of local hotels.


There is no registration fee. In order to register please send email to thoma@math.uri.edu. For planning puproses: if you plan on coming it is important that you register.